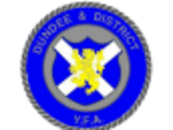 DDYFA
Dundee and District Youth Football Association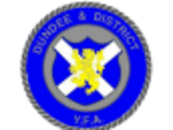 DDYFA Fixtures
27th/28th November
(subject to change) -
For Scottish Cup/Region Cup ties, DDYFA teams will play at home on Sunday 28st November, however if you are drawn against a Perth Association or Fife association team who play home ties on a Saturday (this now includes other associations involved in Scottish cup ties) - the tie will be played on the 27th November. The home teams association set the day and kick off time for each match.
Scottish Cup Teamlines MUST be used and exchanged between teams before kick off.
DDYFA teamlines are used for league and local cup ties - MUST BE EXCHANGED PRIOR TO KICK OFF
RESULTS - scores must be recorded, via text from website or with Fraser Mortimer - 07711041369 - by 6pm on Sunday - HOME AND AWAY TEAM to submit scores, for Scottish Cup and SYFA East Region Cup. (no text messages sent for Scottish Cup or Region Cup) - no call/text to record scores will result in fines being issued
Scottish Cup ties, East Region Cup ties and local DDYFA Cup ties go to penalties if score is is level at full time.
(ALL LISTED FIXTURES BELOW ARE SUBJECT TO CHANGE)
Teams are reminded to reverse fixture if pitch is unplayable
---
U/13s Scottish Cup. 4th round
Ferry Athletic v Westdykes (B Strachan) Dawson. NOON
Montrose Youth v Edinburgh City (C Hancox) Montrose. NOON
Dundee West v Ayr Boswell Colts (K Riddell) Baldragon. NOON
Banchory v Arbroath Ladds (As Arr)
U/13s Celtic Golden Jubilee Cup. Semi-Final
Kirriemuir Thistle v Carnoustie Panmure (G Cooper) Martin Park. NOON
Dryburgh v DUSC Lions (M Race) South Rd. NOON
U/13s Cafe Royale
St Andrews Colts v Broughty UTD Panther (D Rough) Tom Morris. NOON
Monifieth Athletic v Montrose Vics (H Petrov) Riverview. NOON
Broughty UTD Puma v Fairmuir (A Townsend) St Saviours. NOON
Free: DUSC
U/13s J Clenaghan
ACSC v Brechin City Youths (D Lyons) Hercules Den. 11am
Dundee West Yellow v Riverside West End Red. (K Riddell) Baldragon. 10.30
Douglas Youth v Riverside West End Blue (H Edens) Claypotts. NOON
Forfar Athletic CFC v Maryfield UTD (W Mills) Forfar. NOON
---
U/14s Scottish Cup 4th round
LK Galaxy Blues v Montrose Youth (As Arr)
Stenhousemuir FC v Letham (As Arr)
Turriff Red v DUSC (As Arr)
Blackburn Utd CYFC v Fairmuir Tan (As Arr)
U/14s D S Rennie
Forfar Athletic CFC v Carnoustie Panmure (W Mills) Forfar. 2pm
Monifieth Athletic v Ferry Athletic (M Crawfird) Riverview NOON
Dundee West Red v Brechin City Youths (R Dittrich) Downfield. NOON
Broughty UTD Puma v Dundee West Royal (S Ferrier) Monifieth H/S. NOON
Riverside West End v Dundee Celtic (B Archibald) Dundee Uni Pitch. 11am
U/14s Watson McInally
Dundee Sport Blue v Craigie Thistle (J Tindall) Old Glamis Rd. NOON
ACSC Panther v Crieff JNRS (D Lyons) Herc Den. 1pm
ACSC v Dundee Sport Black (A Kuzev) Herc Den. 11am
Jeanfield Swifts v Broughty UTD Panther (R A lexander) Riverview Stadium. 2pm
Pitfour v Blairgowrie (A Gellatly) St Madoes. NOON
Free: Kirriemuir Thistle , Dundee West Yellow
---
U/15s Scottish Cup 4th round
Lasswade Th v Dundee West Royal (As Arr)
U/15s Ross Ballantine Cup. Semi-Final
Jeanfield Swifts v Letham (R Alexander) Riverview Stadium. NOON
DUSC Lions v Scone (W Geekie) Thistle Craigie 3g. NOON
U/15s G Taylor
Montrose Youth v Ferry Athletic (C Hancox) Kenny Park. 2pm
Monifieth Athletic v Newtyle UTD (H Petrov) Riverview. 2pm
Brechin City Youths v Dundee West Red (B Stewart) Brechin. NOON
DUSC v Broughty (D Shepherd) Monymusk. NOON
ACSC v Dundee Celtic (A Kuzev) Herc Den. 1pm
Free: Dundee West Yellow
U/15s W Mills
Fairmuir v Riverside West End (A Finnigan) Graham St. 11am
Dryburgh Athletic v Dundee Thistle (M Race) South Rd. 2pm
Forfar Athletic CFC v St Andrews (D Lawson) Forfar. NOON
Kirriemuir Thistle v Newburgh JNRS (G Cooper) Martin Park. 2pm
Free: Arbroath Lads
---
U/16s Scottish Cup. 4th round
Galston YFC v Dundee Sporting Club (As Arr)
U/16s J Clark Motors Cup. Semi-Final
Broughty UTD Puma v Crieff JNRS (S Brunton) Claypotts. 2pm
DUSC v Monifieth Athletic (W Geekie) Craigie 3g. 2pm
U/16s Chuck McGowan Cup. Semi Final
St Andrews Colts v Pitfour (C Flucker) Tom Morris. 2pm
Ferry Athletic v Carnoustie Panmure (H Edens) Dawson. 2pm
U/16s Maryfield
Letham v Brechin City Youths (V Stoyanov) Seven Acres. NOON
Montrose Youth v Dryburgh Athletic (M Reid) Kenny Park. NOON
Dundee West Royal v Fairmuir (R Dittirich) Downfield. 2pm
U/16s Bodycare
Cupar Colts v Mearns (W Grieve) Cupar. NOON
Dundee West v Riverside (TBA) Baldragon. 2pm
Arbroath Harp v Broughty UTD Panther (A Goodall) Arbroath. NOON
Free: Forfar Athletic CFC
---
U/17s Scottish Cup 4th
Fairmuir v Dundonald Bluebell ( A Finnigan) Graham St. 1pm
Riverside West End v Dyce BC (B Archibald) Dundee Uni Pitch. 1pm
U/17s D Pullar
Ferry Athletic v Monifieth Athletic (H Fairweather) Dawson. NOON
Montrose Youth v Carnoustie Panmure (M Reid) Montrose. 2pm
Free: Kinnoull
U/17s F Thomson
Letham v St Andrews Colts (V Stoyanov) Seven Acres. 2pm
Dundee Thistle v Dundee North End (L Harrison) Claypotts. NOON
Broughty UTD v ACSC (A Townsend) St Saviours. 2pm
Forfar Athletic CFC v Abernethy (D Lawson) Forfar. 2pm
DUSC v Mearns Youth (D Shepherd) Monymusk. 2pm
---
U/19s President League
Dundee West v ACSC (G Bowman) Downfield. 2pm
Ferry Athletic v Dundee Downfield West (P Reid) Dawson. 2pm
Dundee Celtic v Riverside West End 03 (D Fearn) Lochee. 2pm
East Craigie Swifts v Riverside West End 04 (A Brodie) As Arr. NOON
Monifieth Athletic v St Murdochs (M Crawford) Riverview. 2pm
Broughty UTD v Jeanfield Swifts (S Ferrier) Monifieth H/S. 2PM
---
Social, News & Weather
Permit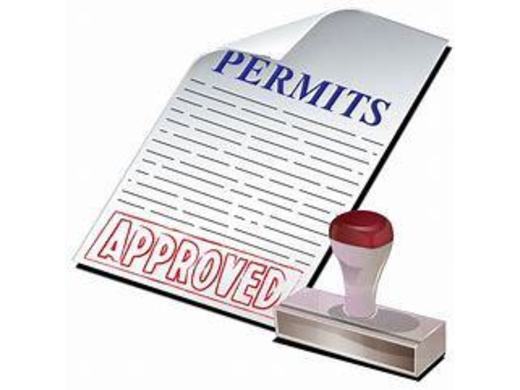 Please see News article on how to appl for permits
Never miss an update
Follow the site to get the latest news and results straight to your email